Andover Musicians and Musical Groups - Andover Choral Society
From Andover Answers
In 2004, Andover Choral Society celebrated its 75th Anniversary. In 1926, the Square and Compass Glee Club was formed. They began to have regular meetings to learn four-part classical repertoire. They reorganized into the Andover Male Choir, under the direction of John Everett Collins, popularly known as "the music man." This group was renamed the Andover Choral Society and sometimes had as many as 100 members. Every Christmas they presented the Messiah. Soon women were allowed to join the group. In 1985, George Redman took over as director. In 1990, Allen Coombs became the third director. The 75th anniversary was celebrated with a performance of Carmina Burana and Bach's Passion According to St. John. The chorus also joined the Merrimack Valley Philharmonic Society in their annual holiday concert. The Andover Choral Society remains open to all who enjoy classical singing and who are committed participants.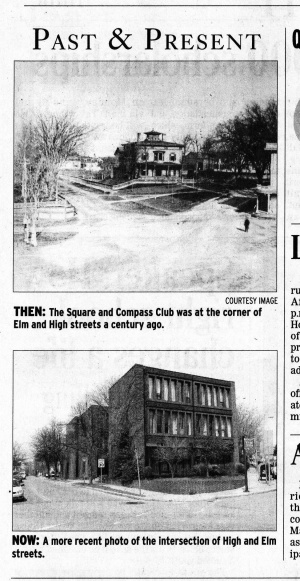 see
"Past & Present: High and Elm Streets," Andover Townsman, March 7, 2013, p. 3.
"Andover Choral Society Celebrates 75th Anniversary(photographs)," Andover Townsman, September 9, 2004, p. 17,21.
"Andover Choral Society Plans Jan. 23 Concert," Andover Townsman, January 13, 2005.
"Andover Choral Concert Date Changed to Sunday.(Jan.30)," Andover Townsman, January 27, 2005.
"Raising Their Voices(Andover Choral Society awarded 3-year grant from Massachusetts Cultural Council, photo of group members)," Eagle Tribune, November 19, 2006.
--Leslie 15:33, September 17, 2012 (EDT)
--Kim 10:08, April 25, 2013 (EDT)
back to Main Page