Musgrove Building
From Andover Answers
The Flints were the children of Mr. Tyer, founder of the Tyer Rubber Company. Their uncle in England, Sir John Musgrove, left his estate to the family. The Flints bought the Elm Hotel, tore it down, and built the Musgrove Building in 1894. At the time, it was referred to as a "modern commercial building."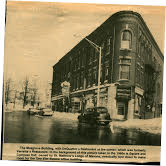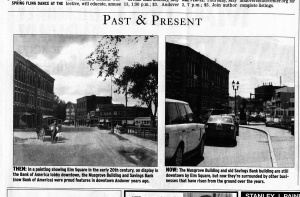 See
"Arch changes corner into welcoming entrance," Eagle Tribune, June 30, 1996.
"Past & Present: Musgrove Building," Townsman, April 25, 2013, p. 13.
--Kim 12:13, December 22, 2011 (EST)
--Eleanor (talk) 14:11, 22 October 2015 (EDT) back to Main Page