Colonial Theater
From Andover Answers
The Colonial Theater was located on Essex Street. In the 1950's it changed its name to Andover Playhouse and was once the home of the Andover Senior Center.
It functioned as a movie theater. Movies could not be shown on Sundays until 1933.
It was razed for the parking lot behind the Memorial Hall Library in 1985.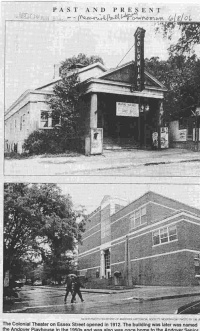 See

back to Main Page