Frye Village
From Andover Answers
Frye Village was named after Samuel Frye who built a saw and grist mill in 1718 where Haverhill Street crosses the Shawsheen River. In 1824, John and Peter Smith built a mill to manufacture machinery used in cotton mills. John Dove joined with the Smith brothers in 1836 to process flax into fine thread, shoe thread, and flaxen products. Frye Village eventually became Shawsheen Village when William Wood built his model corporate community, 1919 to 1926.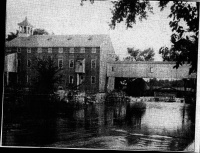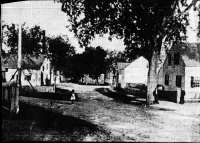 A view of Frye Village looking toward Poor Street.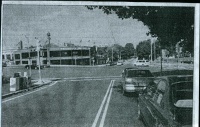 The same view in 2003. See
Mills, Mansions, and Mergers, by Edward Roddy, pages 87-90.
Frye Village Lives On - Under Another Name by Don Robb, Andover Historical Society. Also in Andover Townsman 7/28./2011, p. 7
[User:Glenda|Glenda]] 14:59, October 2, 2006 (EDT)--Leslie 10:03, September 7, 2012 (EDT)
--Eleanor (talk) 14:31, 30 September 2015 (EDT)
back to Main Page