Flood - October 1996
From Andover Answers
The storm began at 6 am on Sunday, October 20. It rained for 36 hours, finally stopping on Tuesday morning. On Tuesday the Shawsheen River overflowed its banks flooding houses, Route 28, and the Shawsheen Plaza. It crested on Wednesday morning.
8.3 inches of rain fell in 24 hours on Sunday, breaking the old record of 6.8 inches per 24 hour period. The records dated back 100 years.
See
"Getting Worse", Eagle Tribune, October 21, 1996, page 1.
"Pumping Out", Andover Townsman, October 24, 1996, pages 1, 24, 35, and 50.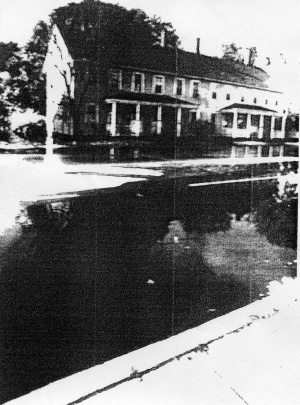 --Eleanor 15:40, September 25, 2006 (EDT)
back to Main Page