Lincoln, Abraham
From Andover Answers
The "First Portrait" of Abraham Lincoln hangs in Memorial Hall. The portrait was done by Charles Alfred Barry in June, 1860 when Lincoln had just been nominated as the Republican candidate for President. The portrait was bequested to the library by George Henry Torr of Andover in 1915.
It had been thought that this portrait was no longer in existance until Director Miriam Putnam recognized and identified it in 1947.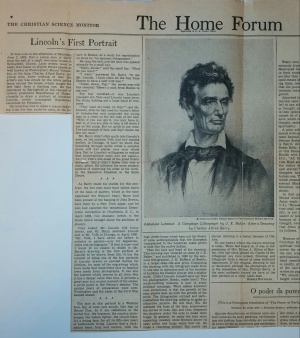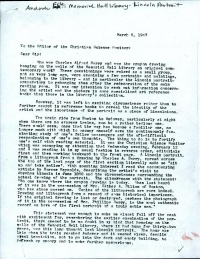 See
Andover File--Memorial Hall Library--Artworks--Lincoln Portrait
Andover Townsman, March 6, 1947
"Lincoln's First Portrait," Christian Science Monitor, February 12, 1947. See image.
"Long-Sought "First Portrait of Lincoln Found in Memorial Hall Library, Andover Townsman, March 5 1947.
.
--Glenda 14:19, November 22, 2006 (EST)
--Kim 09:57, June 2, 2014 (EDT)

back to Main Page