Andover Business - Babbitt Designs and Healing Arts
From Andover Answers
Babbitt Designs and Healing Arts was located at 68 Park Street and was owned and operated by Leslie Babbitt. She began designing clothes for women around 1975.
In September of 2005, she launched a new line of clothing called Baby Babbitts for girls aged 2-6. The new line features overnight bags, jackets, tops, hats and skirts.
See
"Oh, Baby!", Andover Townsman, August 25, 2005.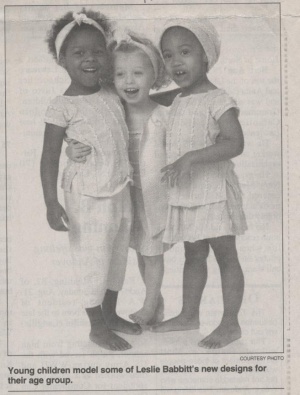 back to Main Page
--Jen 14:52, August 12, 2010 (EST)