Andover Business - David's Shoe Repair
From Andover Answers
In 2007, David Yaboujian opened his own business called David's Shoe repair. He is the third generation in his family to be a professional cobbler. The shop is located at 7 Bartlet Street in Andover. It has taken the place of Paul's Shoe Repair.
In addition to shoe repair David's Shoe Repair repairs leather clothing, luggage, furniture, and upholstery.
See
"Fixing shoes is in his blood", The Andover Townsman, May 10, 2007.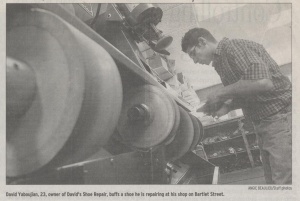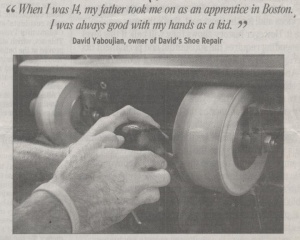 back to Main Page
--Jen 16:05, September 3, 2010 (EST)